Links
There are many great sites on the World Wide Web but trying to actually find those great sites can be a frustrating experience. We have compiled a list of Websites that we have found to be helpful resources of information.

Partners
---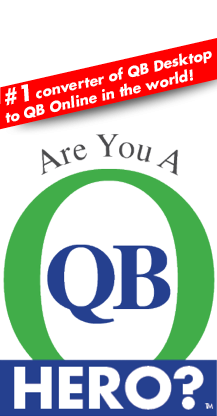 Congratulations on inquiring QBO Hero to assist you with your firm conversion needs. We want you to be a success when converting from ANY software to QBO. We made the investment in speaking with thousands of QuickBooks Proadvisors, CPA's EA's , accountants and tax preparers around the globe. We found they did not have the time, expertise, knowledge or workflow on how to do complicated multiple conversions. Well, that's where we come in. We added these folks to our list of the fastest growing QBO Hero's on the Planet. Fast, Easy, Secure, Simple. QBO Hero is here to make you the next QBO Hero to you, your firm and your customers. QBO Hero is glad we are able to offer you our service. Again, Congratulations! Welcome to the QBO Hero Family. James N Filicetti, CPA Owner QBO Hero
Here's why TSheets is the #1 rated app in the Intuit ecosystem—with over 2,000 five-star customer reviews:
Avoid Headaches With Accurate Time Tracking. Track timesheets from any location, using any device, in real time.
No More Manual Work or Handwritten Time Cards. Review employee timesheets, and quickly approve them.
One-Click QuickBooks Integration. Send approved employee timesheets to QuickBooks to save hours and thousands of dollars.
We're helping thousands of business owners and freelancers overcome cash flow gaps by advancing payments for their outstanding invoices. We can deliver the funds as early as the next business day by purchasing your outstanding invoices without interfering in your relationship with your customers.
News
---
Complete financial news service offers personalized news and market quotes. Plus, links to Barrons Online and Smart Money Interactive.
MSNBC is the place for up to the minute news. Many of the news articles have audio and video clips.
Money Magazine offers an online edition that is a great resource for financial information.
Governmental
---
Get access to the IRS website here. The IRS actually did a nice job on their website.
Wisconsin State Department of Revenue
Get all of the information you need pertaining to State of Wisconsin taxes.
U.S. Small Business Administration
Small business programs and services to help you start, grow, and succeed.
Social Security Administration
Information on Social Security, Disability and Medicare Benefits.
Wisconsin Property Tax Locator
Use this site to look up your property tax bill and how much was paid for your real estate taxes and more.
Call 262-514-3800 Text 262-994-3650 Email kjtax@kjtaxacct.com